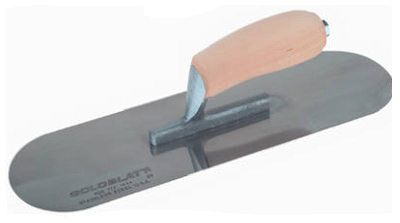 Features
Stainless steel swimming pool trowel
Flexible stainless steel with short shank
Flexes to pool curvature
Round edges prevent digging into surface
No turn camel back hardwood handle.
Size -...
---
Pool Supplies 2018 onwards. All rights reserved. Images, prices & product descriptions are for reference purposes only. All trademarks and registered trademarks are the property of their respective owners. This site may receive compensation if a product is purchased through one of our partner links.