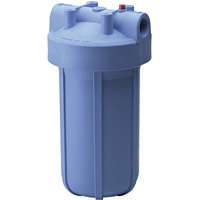 Features
Easily installs on cold water line
Reduces dirt sand silt rust and scale particles to protect fixtures and appliances such as water heaters.
For high-flow heavy-sediment applications including private wells large...
---
Pool Supplies 2018 onwards. All rights reserved. Images, prices & product descriptions are for reference purposes only. All trademarks and registered trademarks are the property of their respective owners. This site may receive compensation if a product is purchased through one of our partner links.